CONTACT INFORMATION
---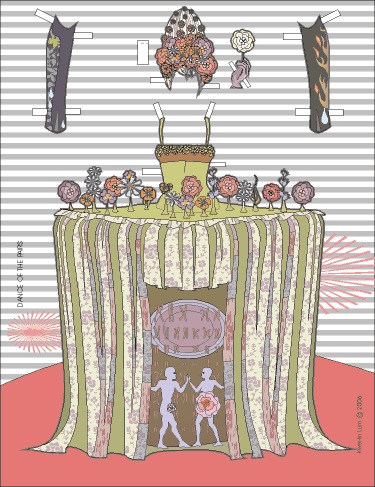 KWEI-LIN LUM CAN BE CONTACTED BY E-MAIL AT KWEILIN111@AOL.COM.
PLEASE MENTION THE WEBSITE FLATDOLL.COM IN THE TITLE OF THE E-MAIL
TO AVOID BEING DELETED UNINTENTIONALLY.

PHONE (818) 881-7097 MOST DAYS, MOST EVENINGS

BOOKS PUBLISHED BY DOVER (DAY OF THE DEAD, VOODOO, TWISTED FAIRY TALES)
CAN BE PURCHASED AT DOVERPUBLICATIONS.COM

SOME OF THE SELF-PUBLISHED PAPER DOLL SETS ON THIS SITE ARE STILL FOR SALE.
PLEASE CONTACT THE ARTIST FOR MORE INFORMATION.