PANGEA
---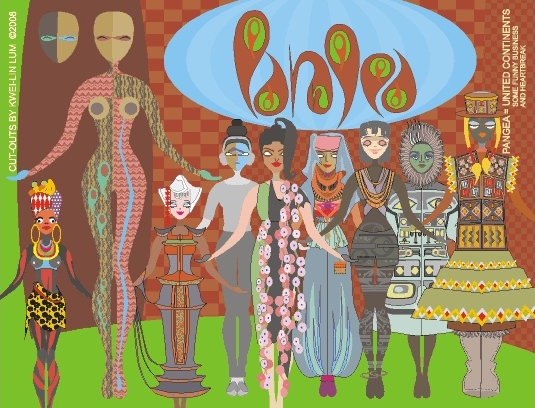 BACK IN THE PERMIAN ERA, BEFORE DINOSAURS, NEARLY ALL CONTINENTS WERE UNITED INTO ONE LANDMASS CALLED PANGEA.
PANGEA = UNITED CONTINENTS, SOME FUNNY BUSINESS, AND HEARTBREAK

PROCEDURE:
CUT OUT ALL ITEMS ON ALL PAGES.
PUT THE ITEMS INTO A BIG PILE AND MIX.
DRESS THE FIGURES. GIVE THEM FACES.
MIX AND MATCH WILDLY.
SET UP THE FIGURES INTO GROUPS. THEY CAN ALSO BE GLUED TOGETHER AT THE HANDS
TO MAKE A STRING OF HAPPY MEMBERS OF THE WORLD COMMUNITY.

THE ARTIST PREFERS HYBRIDS OVER PURITY AND
MAPS OVER ONE-WAY STREETS.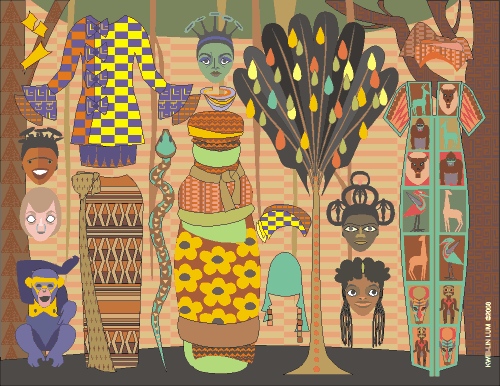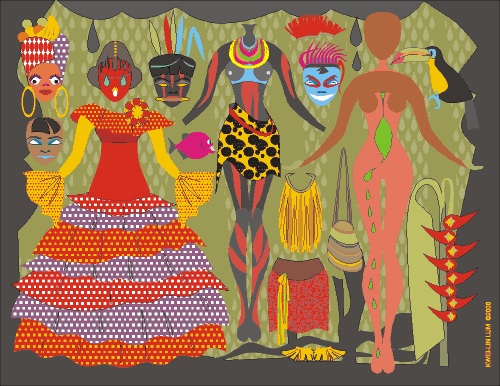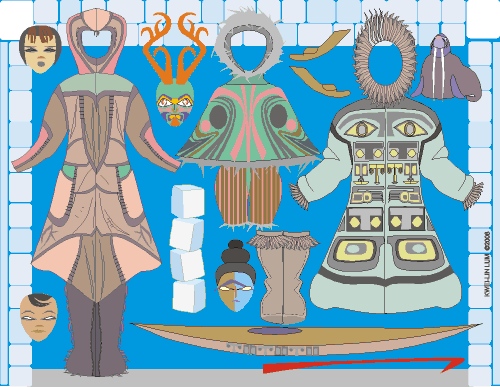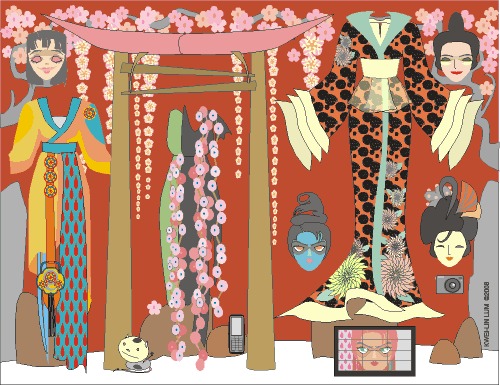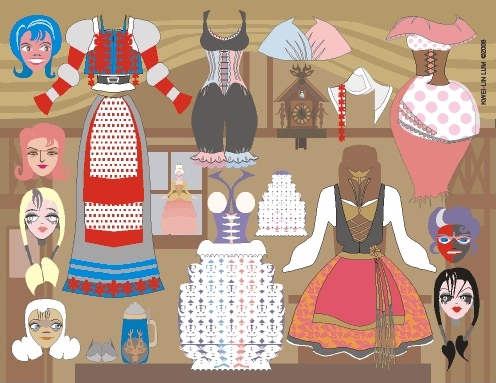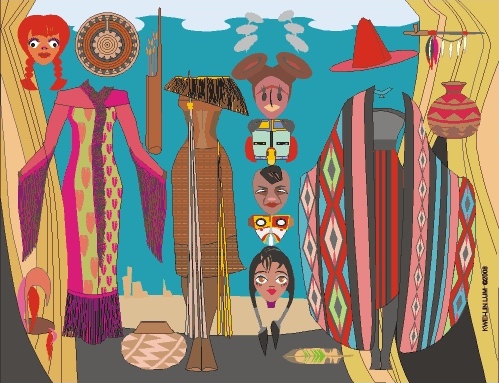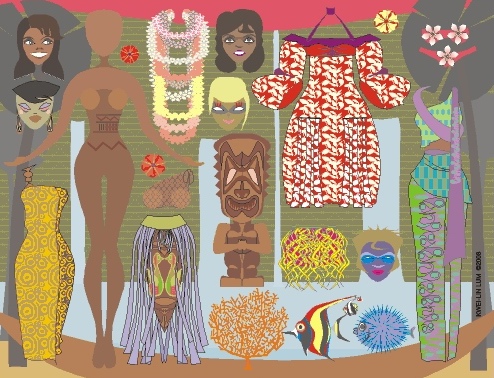 AROUND THE WORLD





EVERYWHERE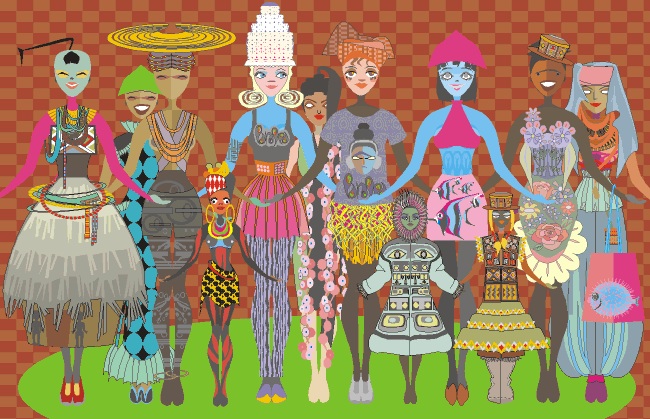 AND EVERYWHERE






Shown on this page are 10 of 17 pages from the paper doll set "Pangea."


KWEI-LIN LUM 2008, 2012