PROTOPLASMIA
---

STRANGER THAN FACT!
SHALIMAR USES THE GUISE OF A FASHION DOLL TO COVER FOR HER INTENSE AMBITIONS.
CONSPIRA ORGANIZES SECRET ANTI-REGIME NIGHT MEETINGS WITH OLD ENEMIES.
---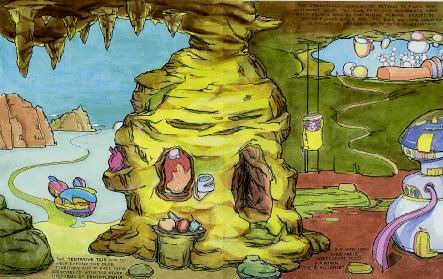 ENTRANCE TO THE BLOB HEADQUARTERS


MUSSLOVSKIY, A SELF-DOUBTING RUSSIAN RENEGADE OLYMPIAN, STRONGARMS FOR HIRE.
BLAD, MUSSLOVSKIY'S SIDEKICK, GUARDS A RESTLESS BLOB.
ACCESSORIES // CITIZENS OF PROTOPLASMIA



THE KINGDOM OF PROTOPLASMIA HARBORS MANY LIFEFORMS.
THE CAPRICIOUS QUEEN JON QUELLS FREQUENT UPRISINGS.

THE TENTATIVE TRIO VOW TO EXPAND THE BLOB TERRITORY
BUT HOW LONG WILL THREE INDEPENDENT SOULS MAINTAIN THEIR ALLIANCE?


A VIEW OF THE KINGDOM FROM
"ISABELLE AND CHLOE CONQUER PROTOPLASMIA"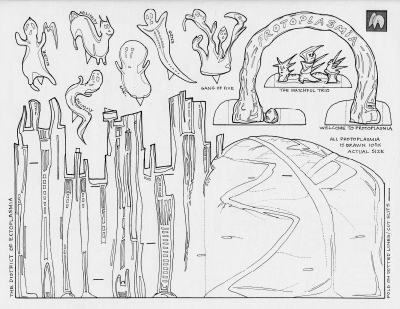 ENTRANCE TO THE KINGDOM OF PROTOPLASMIA



Kwei-lin Lum copyright 2000, 2002